• Books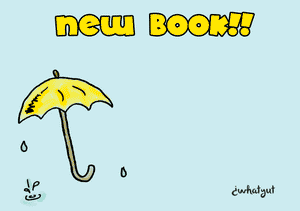 BOOK NUMBER THREE is ON THE WAY! Yippee, hooray a brand new book is on its way! ✨ Title: Splish! Splash! Splosh! Genre: Children's picture book for ages 2 to 6 About: This story is a fun one, as it focuses on the learning and practicing of "sound" words that you typically hear during a rainy day at home. Perfect for those tiny humans who are just beginning their reading adventures! Publication Date: January 1, 2020 Paperbacks, as well as digital versions for iPads and e-readers, will be available to order on Amazon starting January 1, 2020. So excited...
---
I've got a bad habit of being my very own worst critic. Like many others, I have a tendency to be quite hard on myself when it comes to my successes and failures. I was reminded of just how critical I can be during a recent exchange I had with a friend over dinner. I was hosting a small get-together with some friends and we were cooking, chatting, catching up... all good things. For some context, in my home, I have a lot of my art and the creative endeavors I've done over the years on display. Right when you...
---
I'm excited for this one, so I'm just gonna dive right in. I was recently introduced to a new way of organizing and breaking down company goals (yay we love ~BUSINESS SCHOOOOL!~). The strategy comes from the book Breakthrough Marketing Plans written by Tim Calkins and looks at how to structure overall company goals & objectives into A) strategies and B) tactics. In this framework, strategies can be defined as the more general approach to achieving our goals as a company (longer-term and higher-level). Tactics can be defined as the specific actions that we will take to execute the general strategy (shorter-term and more...
---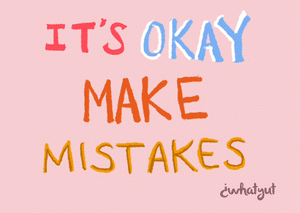 Ahh hello again internet. Today's installment of Lexie Nonsense™️ is brought to you by the notion of making mistakes and the art of failing forward (both of which are things that I do quite often and yet still seem to struggle with,, but HEY that's why we're gonna talk about 'em!). Mistakes Feeling like a ninny-head who is anything less than perfect at a task at hand is a rubbish experience that makes moving forward a slow and painful process. But recently, I've realized that that's exactly what it is... a process. In my twenty-some-odd years on this planet, I've...
---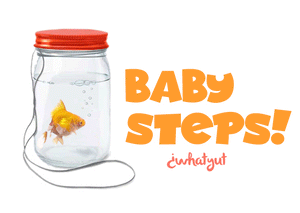 One little step at a time... and I can do anything! Helloooo internet. This is Lexie, coming to you live from the cozy confines of her childhood bedroom, located in the great state of T-E-X-A-S🌟 Yessiree-bob, this wild-child, world-travelin', adventurer has finally landed her booty back home in the US of A, and let me tell ya, it sure is good to be back. Since being home, I've consumed the proper amount of fast food (luv u 4evr Sonic ❤️), I've watched an impressive amount of Netflix (currently: The Office, Season 6), I've visited the public library nearly every day...